How Making Your Own Compost Helps Your Garden Grow!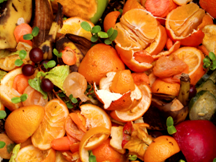 Gardening is a wonderful hobby that lots of people find very enjoyable. Gardeners are able to try their hand at, not only creating but also nurturing, when they grow plants from little seedlings to crop bearing plants and beautiful flowers.

The following content will explain how making your own compost helps your garden grow and really flourish. Making your own compost pile is really a healthy treat for your plants. You are going to be able to use the compost for your flower garden, as well as, your vegetable garden. When you make your own compost ahead of time, you will be saving money. Using compost material is a wonderful way to dispose all of your organic waste and create natural fertilizer.
Build Your Own Compost Bin

You can buy compost bins at many hardware stores or gardening centers. You can also build your own structure for your compost material. It's easy to build a compost bin and you can use a variety of materials to build it, such as stones, lumber, bricks, wooden planks, or even snow fencing. If you select wood to make your bin, make sure to use wood that is water resistant, like cedar or redwood.

Putting your compost in a bin helps to shield it from harmful light radiation which could restrict the development of decaying bacteria which is very good for plants. You might want to put your bin in an area that is close to your garden so you won't have to make long trips with a wheel barrow.

What To Put In Your Compost Pile

You basically want to build your compost with organic waste. Start keeping your raked up leaves, grass cuttings, egg shells, fish bones, apple cores, banana peels, potato peels and other skin peelings from fruits or vegetables. These are just some of the essential compounds which are great for making your garden grow well. Add these materials to your compost bin about six months before your gardening season. Your compost material will then be ready when it is time to mix it into the garden's soil when you start planting your flower or vegetable garden.

A really easy method to build up several layers for your compost pile is to put the materials in large garbage bags that are plastic. For example, you can put all of the leaves you have raked up from your yard into these plastic bags. Then put the bags in a really warm place. When spring arrives, you'll have the perfect compost to add to your compost pile.

Some Of The Benefits Of Having Your Own Compost Pile
Using compost is a better way to add healthy nutrients to your garden's soil. Commercial fertilizers could have undesirable and unnecessary chemicals in them. Remember, when you use your compost material it won't cost you anything. Compost naturally helps plants grow quicker, taller, and more healthy. Compost material will improve the yield of your vegetable garden too.

If you happen to have clay soil in your garden, it is important that you add some compost to it. Your plants will really grow better in this kind of soil when you add compost materials. When their roots grow deep enough into the soil they will stay more hydrated. On the flip side, plants in much lighter soil will have to be watered a lot. It's a good idea to put mulch on the soil's surface area to prevent the soil from drying out quicker.

Whenever removing and replanting a plant, like perennials, be sure to add some compost material. Compost material helps to increase air circulation and drainage, which makes the soil better for plants to grow. You may want to add some compost materials to the soil that you removed the plants from to add nutrients to that area, especially if you plant something else there.

Remember to mulch your garden area before the first freeze. Adding a layer of compost to the garden will help protect bulbs and plant roots. By spring, the compost should be taken into the soil by worms, and then your soil will contain more nutrition and be prepared for any new planting.

From the most basic of gardens to really large ones, making your own compost is certainly one of the best ways to grow a healthy garden. When you use some of the helpful advice in this article, you're going to be on the way to enjoying all of the fruits, and vegetables, of all of your hard work.
Order You New Landscape Design Today!
Always Design Before You Plant!

Have A Great Story About This Topic?
Do you have a great story about this? Share it!

Privacy   Disclaimer   About   Contact   This Site Built:   Solo Build It

Copyright © 2003 - 2020 by Web-Landscape-Design-Ideas.com.
All rights reserved.
First things first - As the name suggests, raised bed gardening involves planting your plants in a bed that is off the ground rather than planting directly into the soil. Raised beds come in all different sizes, and there are many different kinds of receptacles for raised beds, depending on the size and where you want to hang the beds.
The ability to manage the soil is one of the most significant benefits of using the raised bed. Because you choose and mix the ground yourself, you can create the perfect soil environment for the plants you want to grow. That means even if you're going to grow plants that don't typically thrive in your area because of your local soil composition, you can grow them in raised planters in which you have created the perfect soil for those plants.

There are other benefits to raised areas as well, even if the soil is not an issue in your area. Another significant advantage to consider is the way the raised beds let you target the use of things you put on your garden. Apply fertilizer and mulch where they are needed - and there only - so you end up using less and do not accidentally apply these things where they are not required. If you use chemical pesticides, herbicides or insecticides, you can use a smaller amount of them, and again, you can target their use. Because you apply them only to the raised bed, you don't have to worry about runoff or the effects these chemicals can have on your pets or kids who play in your yard. All in raised bed gardening makes for more efficient planting.
One great benefit of a raised gardening bed that is the fact that the planting area is, in fact, elevated. Since the garden is not ground level, it is much easier to tend. Garden enthusiasts with back problems will love being able to see their plants and manage them without bending over and dealing with hours of painful work. Raised areas are ideal for people with joint pain and injuries that make it difficult for them to garden traditionally.

Although raised garden beds have all of these benefits and make different kinds of gardening possible in areas where the soil is not ideal, the beds can't trump every problem a garden may face. You still need to consider the climate in your area and choose plants accordingly - raised planters or not, and tropical plants won't grow in snowy climates. Also, you will still need to pay attention to what level of sunlight your garden area gets and choose your plants with that in mind. Further, although most people with raised beds deal with less pest infestation, you will still need some way to deal plant-munching insects. Even though raised beds can't fix everything, however, they are still a great option when soil limits the way you garden.
Lawrence L. Hoyle, author, 57 years in the Landscape Profession. Check out his main website at: https://www.web-landscape-design-ideas.com. This website has free Landscape help for Do-It-Yourselves and a online Landscape Design Services for Homeowners, Landscape Contractors and Home Builders. Designing online since 2003 with designs in 40 states. Get Your Special Landscape Design today.!
Article Source: https://EzineArticles.com/expert/Lawrence__L._Hoyle/74517


Article Source: https://EzineArticles.com/9985681