Pergola Perfection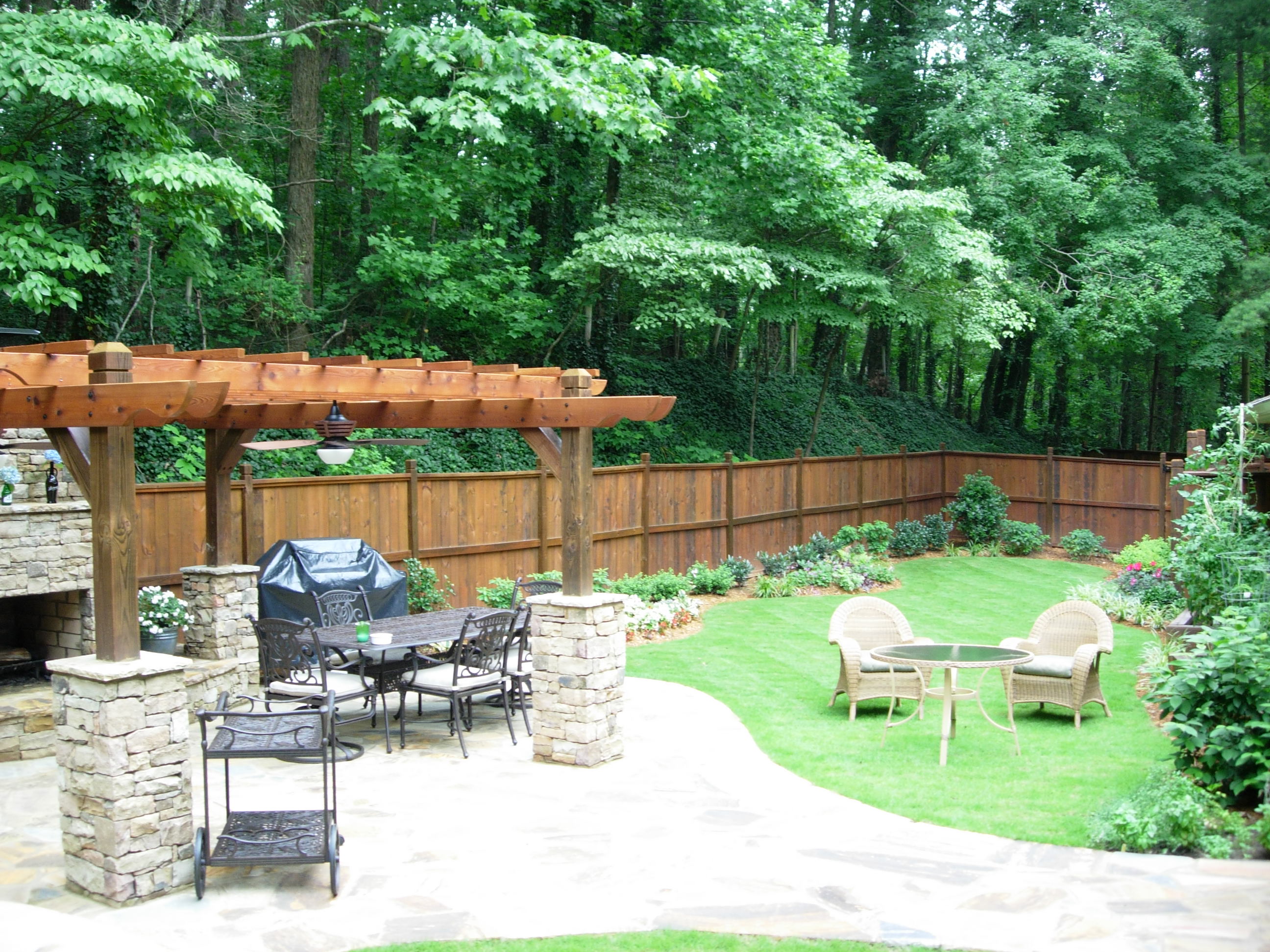 If you are an enthusiastic gardener and would like to add an artistic feature to your garden you should consider showing off your gardening talents to perfection by constructing a pergola.  A pergola is a frame structure consisting of two or more rows of pillars or posts with a roof of open-mesh framework designed to support climbing plants.
These structures date back to the ancient Greeks and Romans who often added furniture under them and used them as outside lounges.
You can search online or look at pictures in magazines to see various designs and uses for these attractive and useful additions to your landscaping efforts. They can be modest with just a few climbing vines such as the various kinds of Ivy. Or more elaborate and productive with the use of grape vines, gourds or other fruit producing vines. The choices are abundant.
An attached pergola is the easiest and, in may cases, more practical and less challenging than a freestanding structure.   If you have a deck you can start with that. This will provide you a perfect foundation for erecting the main posts. The standalone square or rectangular pergola will have four support beams, but the attached pergola has only two of them. The other side of the pergola is supported by the already existing structure.
You can build it at the entrance of your house. If you set up the main posts against the existing entrance structure, the construction of the rest of the attached pergola will be very easy.
You can attach a pergola to join two existing buildings such as between the house and garage or two sides of an atrium. This will usually create a pathway so that it will give your home an attractive and artistic visual look.
Step by step instructions on how to build an attached pergola by using a plan of your choice that can be found online or in various home improvement stores will show you how to build it. The kits you can purchase will usually include all the materials that are needed for construction. Building this structure can be a one or two weekend project with lots of fun and pride in the anticipation of the finished appearance.
The completed project will add glamour and charm to your landscape and provide you with an extra place to enjoy your leisure time.  So go ahead and wrap yourself in robes and togas and put sandals on your feet. Add some comfortable furniture and other adornments to your new pergola and revel in it.
Order Your New Landscape Design Today!
Always Design Before You Plant!

Click The Above Link To Get Your Dream Design Started Now!


Have A Great Story About This Topic?
Do you have a great story about this? Share it!
Privacy   Disclaimer   About   Contact   This Site Built:   Solo Build It


Copyright © 2003 - 2023 by Web-Landscape-Design-Ideas.com.
All rights reserved.