Plants Remove Harmful Toxins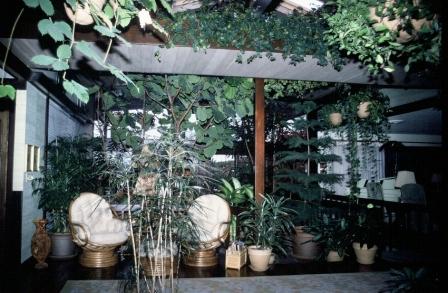 When I designed this home's interior living space,  I had know idea how the these plants could benefit the people who lives in the house.  I knew that plants use Carbon Dioxide and give off Oxygen that has to be good for your health.

A study by NASA shows that plants can actually remove harmful toxins, such as benzene and formaldehyde, from the air.


The following plants are the most effective for removing dangerous chemicals from the air you breathe, according to this important study:


• Philodendron scandens "oxycardium," heartleaf philodendron

• Philodendrowdomesticum, elephant ear philodendron

• Dracaena fragrans "Massangeana," cornstalk dracaena

• Hedera helix, English ivy

• Chlorophytum comosum, spider plant

• Dracaena deremensis "Janet Craig," Janet Craig dracaena

• Dracaena deremensis "Warneckii," Warneck dracaena

• Ficus benjamina, weeping fig

• Epipiremnum aureum, golden pothos

• Spathiphyllum "Mauna Loa," peace lily

• Philodendron selloum, selloum philodendron

• Aglaonema modestum, Chinese evergreen

• Chamaedorea sefritzii, bamboo or reed palm

• Sansevieria trifasciata, snake plant

• Dracaena marginata, red-edged dracaena


Have A Great Story About This Topic?
Do you have a great story about this? Share it!
Order Your New Landscape Design Today!
Always Design Before You Plant!

Click The Above Link To Get Your Dream Design Started Now!

Privacy   Disclaimer   About   Contact   This Site Built:   Solo Build It



Copyright © 2003 - 2023 by Web-Landscape-Design-Ideas.com.
All rights reserved.