Safe Chemical Herbicides  
Yes. Chemistry and chemical engineering. This science has evolved greatly in the past 50 years. We were first alerted to its indiscriminate use in serious efforts to control everything and anything that threatened the outcome of our crops. Today there are many chemicals that, when used properly, are less likely to cause harm to humans, animals and the environment than some ecological techniques and processes.
"A weed is a plant that has mastered every survival skill except for learning how to grow in rows." ~Doug Larson
Serious Weed Control
If you are serious about vegetable gardening and want to grow them every year, and enjoy your harvest with the least possible physical strain, there are things you can do to make the effort enjoyable. Like any serious endeavor it may require a monetary investment over and above what you shelled out for the basic materials.
If you've made the initial investment in soil and seed, plants and fertilizer and selected a plot your going to grow your garden on, then why not take it a few steps farther and rent or  invest in a good efficient and reliable mechanized plow such as a roto-tiller to help you get your soil ready for planting. Even if you purchase a used or reconditioned one the cost of it will be returned to you in abundance at harvest time for as long as you own it.
No. I don't sell roto-tillers, but I know that weeds keep growing back and controlling them is a lot of work that is made easy by the use of a good roto-tiller, or what is more properly called a mechanized plow. With the right attachments. a machine such as this can practically assure you of proper soil preparation and maintenance. This type of soil churning can prepare your soil and help to greatly reduce the weed problems before they exist.
Another way is pre-treatment, such as putting down of a pre–germinating herbicide that can help weeds from ever developing. Just make sure you get the right one. You don't want one that will adversely affect your vegetable seeds or transplants. Selecting the proper seeds will also help. Try to start with some fast growing shading vegetables with big leaves, like Swiss Chard, Collards or Rhubarb, that will block some of the sunlight that weeds need to develop. Plant them according to the depth charts and give them enough water and fertilizer to get a head start against the weeds. Other natural covers that will help suppress weeds are manure, bark chips, sawdust and leaves. Even with all this preparation you may still get a few. Grab them up early and its still worth the effort.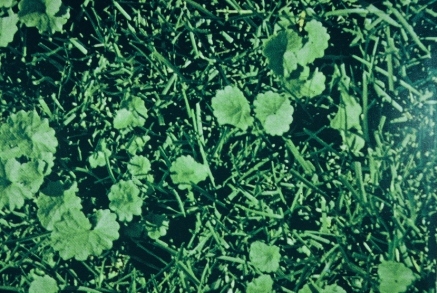 Have A Great Story About This Topic?
Do you have a great story about this? Share it!
Order Your New Landscape Design Today!
Always Design Before You Plant!


Privacy   Disclaimer   About   Contact   This Site Built:   Solo Build It


Copyright © 2003 - 2023 by Web-Landscape-Design-Ideas.com.
All rights reserved.