Start to Finish:
The Home Buying


Guide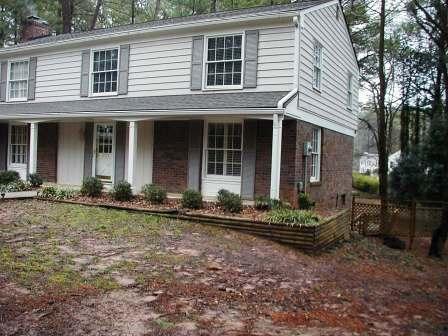 According to the National Association of Realtors, nearly 5 million existing homes were purchased in 2014, as well as almost half a million newly-built homes (1). But for many individuals – especially those new to buying (2) – the dream of homeownership remains a fantasy because the process of purchasing one seems daunting.
Our team decided to show our support for these potential purchasers by creating the following list of helpful resources, which provide useful information to first-time homebuyers.

Start to Finish:The Home Buying Process
This article gives a rundown of what to expect throughout the home-buying process.

https://homecenter.navyfederal.org/resources/doing-the-prep-work/259
Your financial picture is a major consideration in purchasing a home. This tool will help you calculate what you can afford.

http://www.mortgagecalculator.org/calculators/affordability-calculator.php

Inspectors and Appraisers

http://www.homeadvisor.com/cost/inspectors-and-appraisers/

It's important to have a home that you're interested in looked over by an inspector to ensure you're aware of any issues the property may have.

5 First-Time Homebuyer Mistakes

http://www.bankrate.com/finance/real-estate/first-time-homebuyer-mistakes-1.aspx

Sidestep any added stress or costs by avoiding these potential buying blunders.

The Single Parent's Guide to Buying a Home: Assistance, Grants, and Home Ownership

https://www.redfin.com/blog/the-single-parents-guide-to-buying-a-home-assistance-grants-and-home-ownership

Many parents who are relying on a sole source of income are still in the position to purchase a residence.

Order Your New Landscape Design Today!
Always Design Before You Plant!

Click The Above Link To Get Your Dream Design Started Now!


Have A Great Story About This Topic?
Do you have a great story about this? Share it!
Privacy   Disclaimer   About   Contact   This Site Built:   Solo Build It



Copyright © 2003 - 2019 by Web-Landscape-Design-Ideas.com.
All rights reserved.